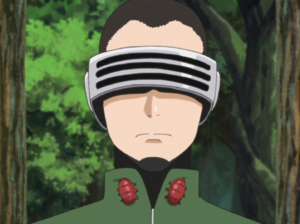 Shino Aburame is the homeroom teacher of
Boruto
and his classmates. He is not good at words as evident from various incidents. Since he belong to Aburame clan he uses his body as a hive to his parasitic insects which performs various task according to his will.
Ad blocker interference detected!
Wikia is a free-to-use site that makes money from advertising. We have a modified experience for viewers using ad blockers

Wikia is not accessible if you've made further modifications. Remove the custom ad blocker rule(s) and the page will load as expected.